2016
December 1, 7:30 p.m.
Pulitzer-Prize winning journalist William Dietrich has updated and added a new introduction to Northwest Passage, The Great Columbia River. He will share with us the status of the mighty Columbia, the health of its salmon runs, the state of its dams, and the river's growing importance in light of climate change.
October 27, 7:30 p.m.
Fred Brown, author of The City is More than Human, An Animal History of Seattle, will talk about his book published this month by the University of Washington Press. You may remember Fred's talk about cows in urban spaces at a Pacific Northwest  History conference when his research was in process.
September 22, 7:30 p.m.
A Guild September tradition—report on research. Guild members will gather to share the regional history topics they are researching and share resources. We will be joined by a librarian from the Seattle Room of the Seattle Public Library who will share the topics users of that room are pursuing and the gaps in research she sees.

July 30, 2016 – Annual History Hike: Yakima Pass with Judy Bentley. Join historian and author Judy Bentley for our annual history hike, this year to little-known Yakima Pass at the headwaters of the Cedar River. An ancient Yakama Indian trail goes through this pass which George McClellan surveyed in his 1853 search for a transcontinental railroad route through the Cascade Mountains. The hike is 5.2 miles roundtrip, with some elevation gain, going past Cottonwood Lake and Mirror Lake before joining the Pacific Crest Trail.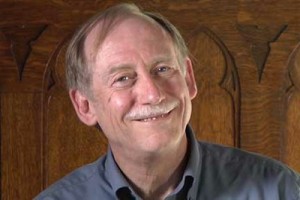 May 26, 2016 – Talk: "Those Mysterious Seacoast Forts: Homeland Defense the Old-Fashioned Way", Dr. William Woodward, Seattle Pacific University, Ames Library Seminar Room (directions/parking below) 7 pm. Long nagged by memories of the only successful attack on our nation's capital before 9/11/01, the British invasion of 1814, advocates for "homeland security" in the 1860s and 1870s turned to massive coast guns to protect the three American coasts.  One of the first installations came at the mouth of the Columbia River; within a generation, Puget Sound had its own defenses.  Now quaint state parks, these artifacts of a past obsession with "Never again!" raise fascinating questions about threats both imagined and real, and responses both psychological and tangible.  I tell the tale of these silent sentinels as a virtual tour.  What unfolds is the story both of America's changing engagement with the world and its reliance on new technologies to "guarantee" security.   Who knew that the massive disappearing guns at Fort Worden would lead to the electronic computer, or that inadequate manpower in the active Army would require augmentation by local reserve and National Guard units, leading to today's "Total Force"?

The Seattle Pacific University Ames Library is located off 6th Avenue West, between W. Bertona and W. Dravus Streets on lower North Queen Anne hill.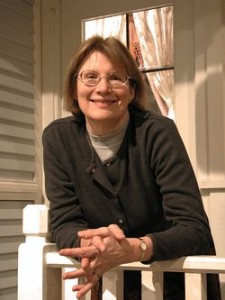 April 28, 2016   – Annual Membership Event and Business Meeting.  Keynote Speaker : Lorraine McConaghy
Details can be found here.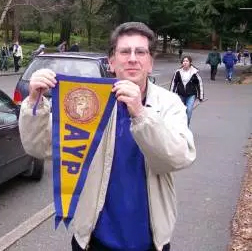 March 31, 2016 — Slide Show/Talk: Dan Kerlee "Rare glimpses of the Alaska-Yukon-Pacific Exposition". Seattle Pacific University, Ames Library Seminar Room
Was Seattle's 1909 AYPE just another pretty face in the world of World's Fairs between 1893 and 1915? Local private researcher Dan Kerlee will display rare and uncommonly seen images of, and relating to, the AYPE, which took place on the University of Washington campus and attracted four million visitors from around the world over a four and one half month span. Topics that have not been widely discussed will be covered, and others may get a fresh look.  Dan has studied the AYPE for over two decades and maintains an in-progress website on the AYPE,
aype.com
.
Feb. 25, 2016 — Talk : "Graduate Student Research Forum 2016" Kevin McKenna, Josue Estrada.  University of Washington Allen Library – Allen Auditorium, 7 pm.  Postwar politics in the Pacific Northwest come alive in two talks by current University of Washington graduate students. Kevin McKenna will present on "Complicating Liberalism: The Gay Community's Fight Against Initiative 13 in Seattle."  McKenna is a PHD candidate who has taught courses on the history of sexuality and presented widely on the history of Seattle's Gay Community. Josue Estrada's paper, "Democratizing Washington State: A History of the Mexican American Voting Rights Movement, 1965-1970," calls attention to the struggles of Mexican Americans to achieve political enfranchisement, representation, and to be recognized as full citizens in the Northwest, with a focus on Washington's Yakima County. Estrada, a doctoral student with a MA in American Studies, studies questions of  race, migration, politics, and citizenship, including voting right
2015
Wed, April 15, 2015 —Talk: Linda DiBiase "Neither Harmony Nor Eden: Margaret Peppers and the Exile of the Japanese Americans" University of Washington Allen Library Auditorium.
Join University of Washington Collections Development Librarian Linda DiBiase for a presentation on her article "Neither Harmony Nor Eden: Margaret Peppers and the Exile of the Japanese Americans" (Anglican and Episcopal History, Vol. 70, No. 1 (March 2001). Linda will highlight her research on Margaret Peppers, an Episcopal lay worker assisting Japanese Americans in Seattle and at Camp Minidoka.
Set apart as an Episcopal deaconess in 1918, Margaret Peppers served ten years as a missionary in the Philippines, followed by three decades in western Washington, primarily in parish ministry at St. Peter's and St. Paul's, two Seattle area Japanese American congregations. When the people of St. Peter's were sent to the Idaho desert during World War II, she made the unprecedented choice of accompanying them to the internment camp. Come learn about this remarkable and complex woman, who both accepted and resisted the norms of her church and society.Linda Teresa Di Biase's research interest in overlooked women of the 19th and early 20th century American West has led to publications in the Southern California Quarterly, Alberta History, Anglican and Episcopal History, and most recently, the Spring 2015 issue of Columbia ("Zoe Kincaid: A Western Journalist Discovers Japan"). In 2012 she received the Frank Sugeno Award from the Episcopal Women's History Project in support of her research on Margaret Peppers, an Episcopal lay worker assisting Japanese Americans in Seattle and at Camp Minidoka. She hopes to write a book based on Peppers' unusual life. Linda has been with the University of Washington Libraries for more than 25 years as Collection Development Librarian, her work ranging from coordinating e-book acquisitions to serving on the Special Collections reference desk.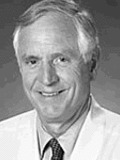 Tues. May 19 2015 6:30 pm. Talk – "Harry Truman, LBJ, Wilbur Mills and Ronald Reagan : The Politics of the Passage of the Medicare Act, on the 50th Anniversary." Seattle Pacific University Otto Miller Science Bldg).
Medicare will be 50 years old on July 30, 2015.  It is a very popular program with much of the US public. According to Dr. John Ryan, "Medicare  has done amazing things for the medical-industrial complex. It was bitterly contested in the years leading up to the battles on the Congressional floor, in the White House and in the living rooms of American Citizens."   The cast of characters in this political battle are interesting: Harry Truman, JFK, LBJ, Wilbur Mills, and Ronald Reagan. Dr. Ryan  will discuss the evolution of the bill and its transformation of  American medicine.  Come hear him talk about these political figures and the historic law they created.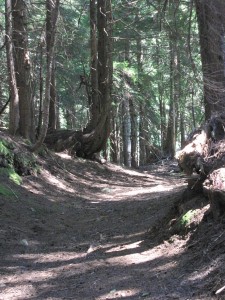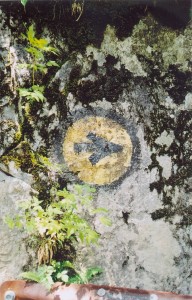 Saturday, July 25 2015 – Walk and history talk. Snoqualmie Pass vicinity.
Walk the Snoqualmie Wagon Road and the Sunset Highway with Judy Bentley, author of Hiking Washington's History (University of Washington Press, 2010). The hike begins at the Franklin Falls trailhead (Exit 47 from I-90) and follows the wagon road David Denny promoted and re-built in 1899. Meet at the Mercer Island Park and Ride (east end) to carpool at 9:30 a.m. Bring a lunch. The hike is about three miles roundtrip to reach Snoqualmie Pass and return. The walk is partly in the woods and partly on the old paved roadway which is only lightly used. Side-trips are possible for those who'd like to make a full day of it.  This hike is for Pacific Northwest Historians Guild members and their guests.
The route along the south fork of the Snoqualmie River was in succession an Indian trail, a cattle drive, a footpath for miners, a wagon road, an early auto road for tourists, and the Sunset Highway, all predating I-90.  
Save
Save
Save